We are now accepting applications for our 2023 Fall program. More updates coming.
Fall Application-GA Tech/Marist

Fall Application-Cumming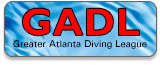 We are members of the
following organizations.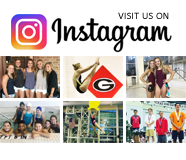 Practice Groups
2022-2023 Practice Groups and Times (pdf)
The LESSON program
The LESSON program serves as an introduction to the fundamentals of competitive diving in a safe and positive environment. The goal of this group is for divers to have fun and be safe while learning the basic fundamentals of the sport of diving. The lesson program features three levels: beginner, intermediate, and advanced. Practices will be on the one and three meter boards depending on location.
The HIGH SCHOOL Program
The HIGH SCHOOL program is open to all middle school and high school divers. This group will work on a dual meet and championship meet diving list. The goal of this group will be to qualify for the annual High School State Championship Meet. Practices will primarily be on the one-meter board.
The SILVER and JO ADVANCED Programs
These programs are open to all qualified divers. Practices are designed for divers working on a full United States Diving list on both one and three meter boards. These groups will compete in State, Regional, and Zone competitions. Training on the 1 meter and 3 meter board is expected, no exceptions and you will be encouraged to attend meets. This is a year round commitment that is billed on a monthly basis.
The GOLD Program
The GOLD program is an invitation only group. Divers qualify for this group through their performance in the JO groups. This group is designed for the competitive diver willing to travel to and compete at the Regional, Zone and National Level meets. This is a year round commitment that is billed on a monthly basis.
The coaching staff reserves the right to move any diver in or out of any group for any reason including poor attitude and/or attendance at practice.